South Bay Galleria
Show the coupon when you checkout to receive 15% OFF your choice of one jewelry repair, watch repair, watch battery replacement, or engraving service.
Offer does not apply to smartphone/tablet repairs nor custom jewelry design.
Expires
Address
1815 Hawthorn Blvd. #245
Redondo Beach, CA 90278
United States
Phone Number
Location
2nd Floor, next to Wonder of Dinosaurs
Hours
Monday

11:00 AM - 9:00 PM

Tuesday

11:00 AM - 9:00 PM

Wednesday

11:00 AM - 9:00 PM

Thursday

11:00 AM - 9:00 PM

Friday

11:00 AM - 9:00 PM

Saturday

11:00 AM - 8:00 PM

Sunday

11:00 AM - 7:00 PM
Image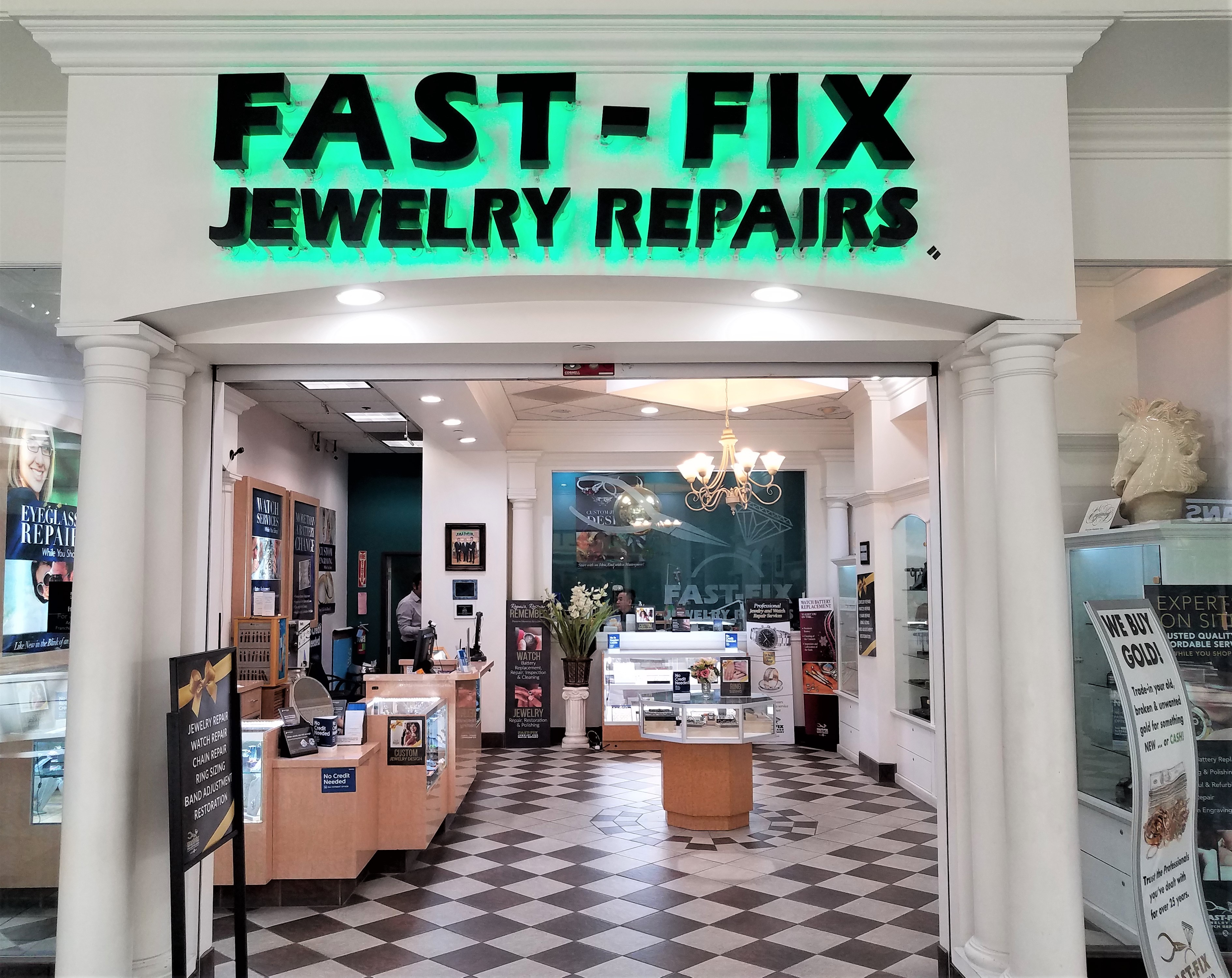 Our Store
Fast-Fix South Bay Galleria 
Serving the area since 1999
Our professional jewelers, watchmakers, and customer focused sales associates provide the highest quality and fastest service for all your jewelry, watch, and engraving needs. We also provide eyeglass frame repairs. 

We only use the highest quality materials for your repairs, and we offer complete watch battery check ups and warranties using the best quality batteries. 
If you are looking to create a brand new piece of jewelry, or customize your current jewelry or timepieces, our professional team is here to make your dreams a reality! 
We offer a full selection for both men and women across fine gold jewelry, silver & CZ jewelry, stainless jewelry, and a full variety of metal, leather, and specialty watch bands.
Our Team
Carlos
Professional Jeweler