Lakewood Center
Show the coupon when you checkout to receive 15% OFF your choice of one jewelry repair, watch repair, watch battery replacement, or engraving service.
Offer does not apply to smartphone/tablet repairs nor custom jewelry design.
Expires
Click Here To Get 15% Off Coupon
Address
97 Lakewood Center
Lakewood, CA 90712
United States
Phone Number
Location
Due to Covid-19, we will be CLOSED from March 19th through 31st, 2020.
Infront of Macy's, next to Zales

Hours
Closed due to Covid-19 until March 31, 2020

Tuesday

10:00 AM - 9:00 PM

Wednesday

10:00 AM - 9:00 PM

Thursday

10:00 AM - 9:00 PM

Friday

10:00 AM - 9:00 PM

Saturday

10:00 AM - 8:00 PM

Sunday

11:00 AM - 7:00 PM
Image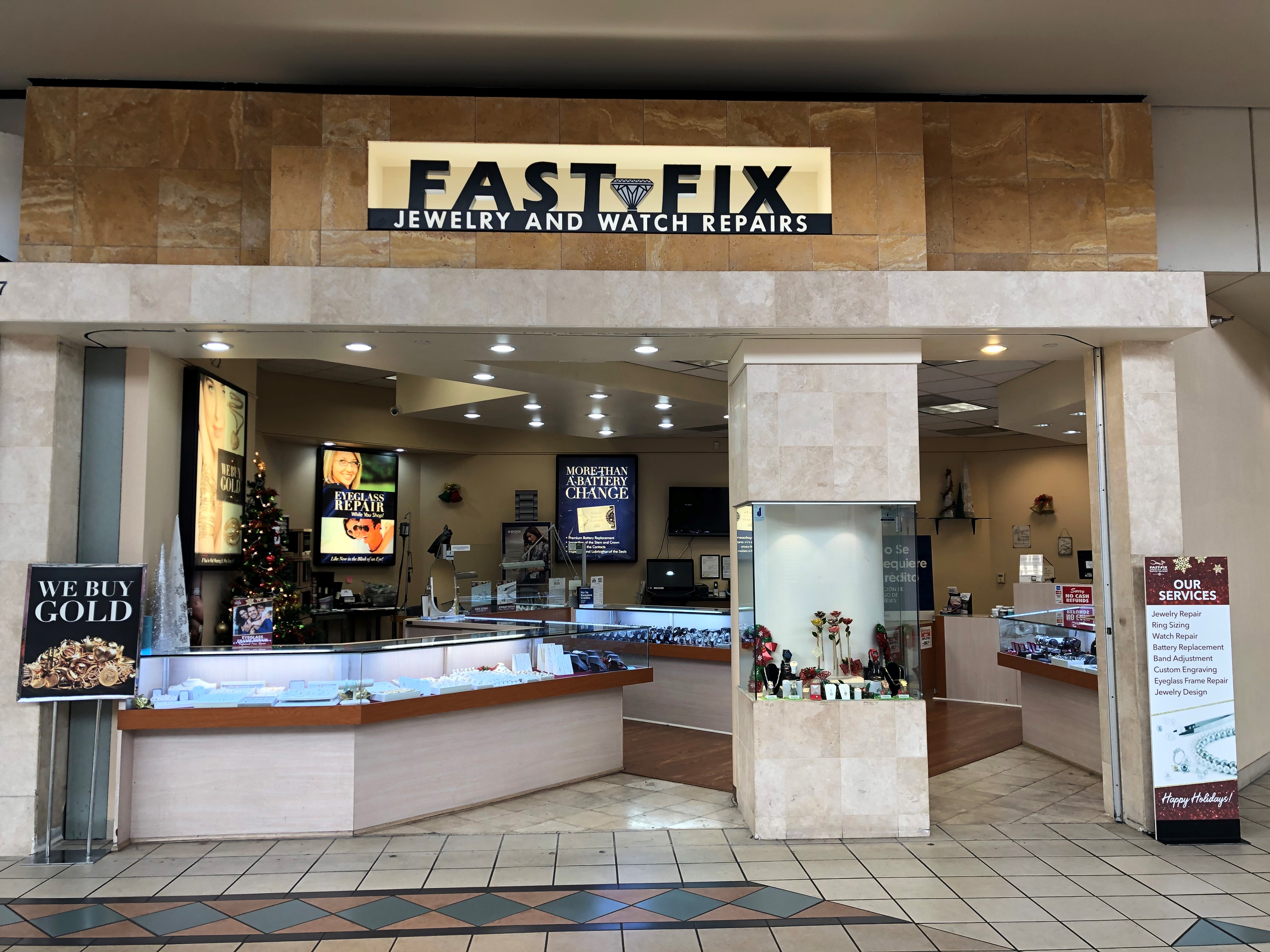 Our Store
Fast-Fix Lakewood Center
Serving the area since 2005
Fast-Fix Lakewood has been proudly serving the area for nearly 15 years. We have a master jeweler, watchmaker, watch tech, and wonderful sales associates to service your needs.
Watch while your pieces are being serviced, or leave your items to be fixed while you shop! 
We do all kinds of jewelry repair, watch repair, watch battery service, custom jewelry design, eyeglass repair, engraving, restringing. 
Spanish speakers available. Conveniently located inside Lakewood Center next to Macy's and Zales.
Our Team
Sako
Professional Jeweler