The Shops at Mission Viejo
Address
210 The Shops at Mission Viejo
Mission Viejo, CA 92691
United States
Phone Number
Location
1st floor near Macy's Men Store
Due to Covid-19, we will be CLOSED from March 18th through March 31st.
Hours
Closed due to Covid-19 until March 31, 2020
Image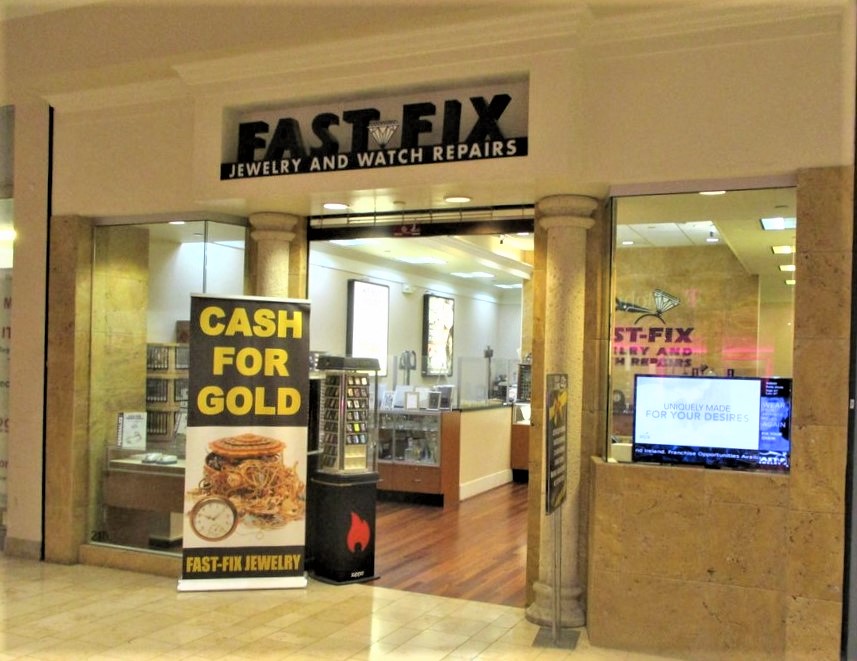 Our Store
Fast-Fix Mission Viejo
Serving the area since 2010
Fast-Fix Mission Viejo has been proudly serving the area for 10 years. We have two Master Jewelers on site, watchmaker, watch tech, and wonderful sales associates to service your needs.
Watch while your pieces are being serviced, or leave your items to be fixed while you shop! 
We do all kinds of jewelry repair, watch repair, watch battery service, custom jewelry design, eyeglass repair, engraving, restringing. We also buy used gold.
Located on the lower level next to Macy's Men Store across from T-Mobile.