Address
1006A Westminster Mall
Westminster, CA 92683
United States
Phone Number
Location
First floor by Macy's

Hours
Monday:

11:00 AM - 7:00PM

Tuesday:

11:00 AM - 7:00 PM

Wednesday:

11:00 AM - 7:00 PM

Thursday:

11:00 AM - 7:00 PM

Friday:

11:00 AM - 7:00 PM

Saturday:

11:00 AM - 8:00 PM

Sunday:

12:00 PM - 6:00 PM
Image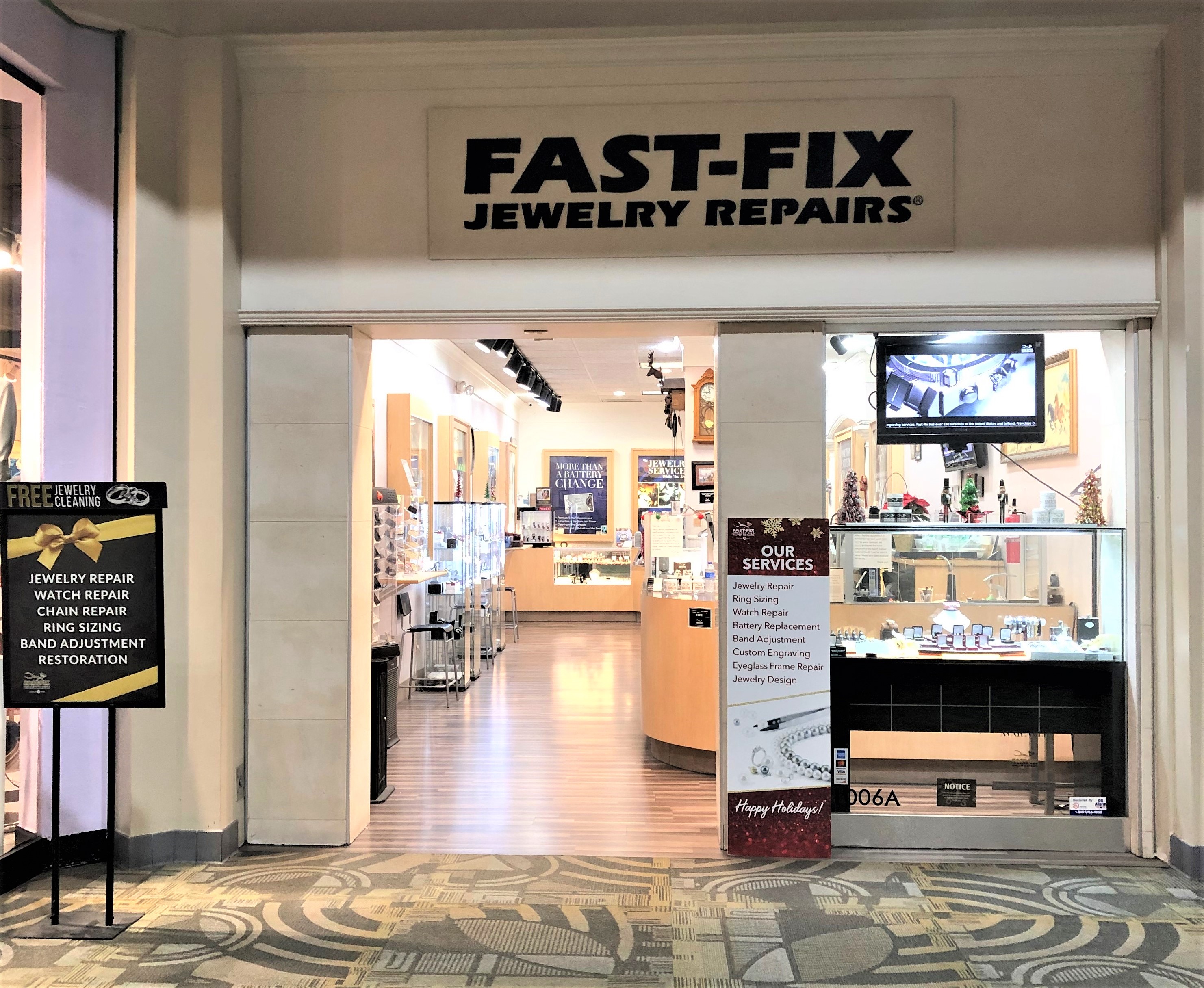 Our Store
Fast-Fix Westminster 
Serving the area since 2003
Fast-Fix at the Westminster Mall has been proudly serving the area for over15 years. We have a master jeweler, watchmaker, watch tech, and wonderful sales associates to service your needs.
You can wait and watch while your pieces are being serviced, or leave your items to be fixed while you shop! 
We do all kinds of jewelry repair, watch repair, watch battery service, custom jewelry design, eyeglass repair, engraving, restringing. 
Located on the first floor in front of Macy's, by the escalators.
Our Team
Anthony
Master Jeweler & Watch Maker
Nancy
Sales Associate & Engraver
Aileen
Specialist & Pearl Restringer